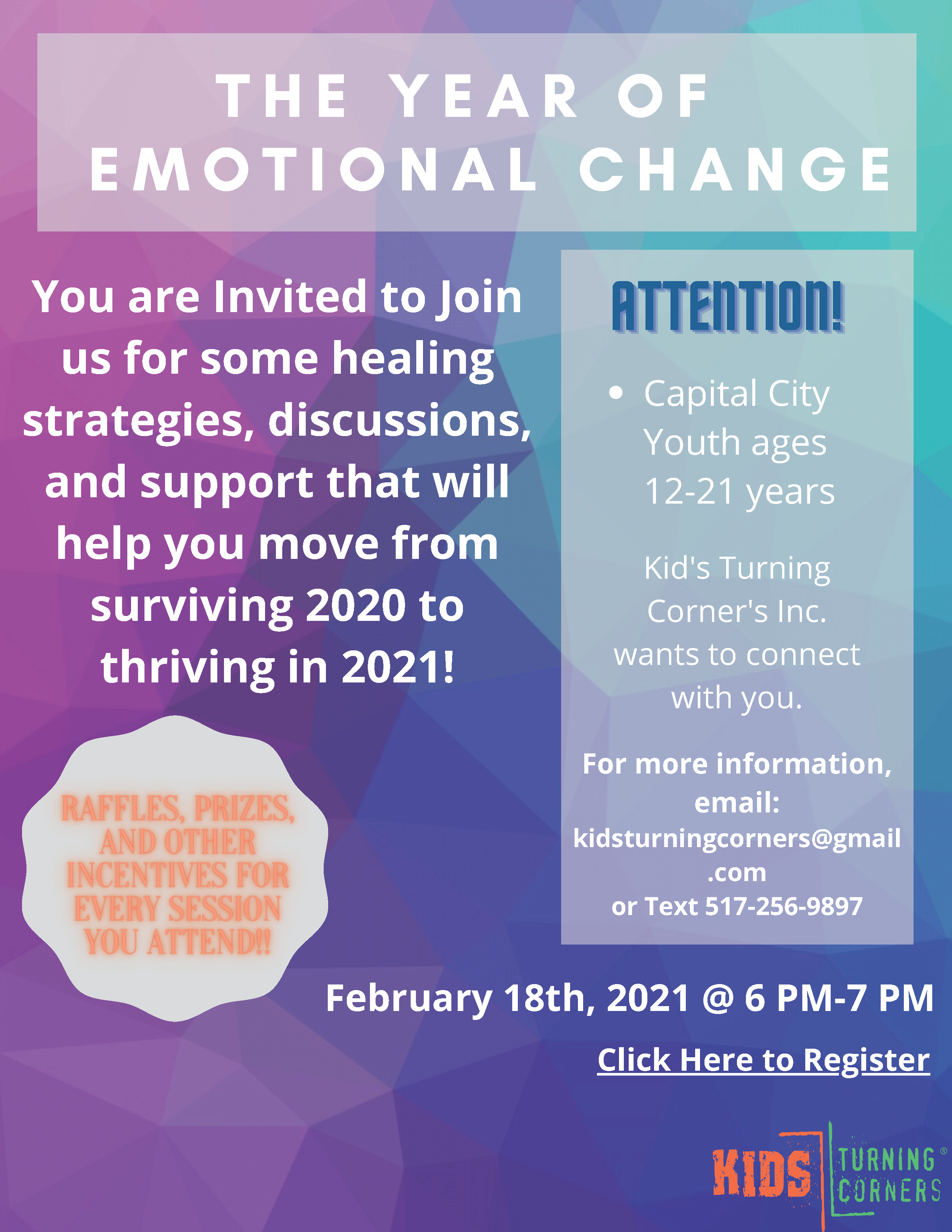 Blog
"That No Longer Works For Me": The Year of Emotional Change
Join us for a virtual group!
This year we are all about healing and hopefulness! We are having monthly conversations with adolescents that live in Lansing, MI to talk about what they think and how they feel. We will address emotional health, leadership abilities, and personality so that the doors of personal goals and overall wellbeing fly open.
~ Leadership and life skills training
~ Emotional Wellbeing/Health & Wellness Check-ups
~ Clinical services for adolescents and young adults
REGISTER HERE:https://www.eventbrite.com/e/that-no-longer-works-for-me-the-year-of-emotional-change-tickets-135045176759
NOTE: We will email the link to the virtual sign-on once you have registered.